In today's digital age, the online presence of small businesses has become more critical than ever. With consumers increasingly relying on search engines like Google to discover products and services, small businesses must be visible and accessible online.
As a small business owner, SEO can help you increase your online presence, build credibility, and attract the right audience to your website.
This is where Search Engine Optimization (SEO) comes into play. You can also start incorporating relevant keywords into your blog posts. This comprehensive guide will delve into the importance of SEO for small businesses and why it should be a top priority for any aspiring entrepreneur.
What is SEO?
A collection of tactics and procedures called SEO, or search engine optimization, are used to improve a website's visibility on search engines like Bing, Google, and Yahoo.
The primary work of SEO is to rank a website's pages higher in search engine results pages (SERPs) for relevant keywords or phrases. By doing so, businesses can increase organic (non-paid) website traffic, improving the website.
How Does SEO Work?
SEO involves many factors and best practices influencing a website's ranking on search engines. Some of the key parts of SEO include:
On-Page SEO: This involves optimizing individual web pages for specific keywords. It includes optimizing meta tags, content, images, and the overall structure of the webpage.
Off-Page SEO: Off-page SEO focuses on building a website's authority and credibility through backlinks from other reputable websites, social media signals, and online mentions.
Technical SEO: Technical SEO takes care of a website's technical components, such as site speed and mobile friendliness, and ensures search engine can efficiently crawl and index the site.
Local SEO: Local SEO is an indispensable digital marketing strategy for businesses targeting a specific geographic area.
This approach optimizes your online presence to appear in local search results, helping you reach customers in your vicinity.
This strategy empowers small business to compete effectively in their local markets, attract foot traffic, and establish a strong online presence, ultimately driving growth and success.
Content Creation: SEO is based on high-quality, pertinent, engaging content. Creating valuable content that answers users' queries is crucial for ranking well in search results.
Keyword research: Google's algorithm is always changing, but one SEO strategy that has remained fairly consistent over the years is keyword research. Now that we understand what SEO entails, let's explore why it is indispensable for small business.
The Importance of SEO for Small Businesses
Increased Online Visibility
Imagine having a beautifully designed website with compelling products or services, but people need help finding it. This is an unfortunate reality for many small businesses that need SEO.
With billions of daily searches, search engines are the go-to tool for consumers seeking information, solutions, and products. More potential customer can discover your business when your website ranks higher in search result.
Cost-Effective Marketing
For small business with limited budgets, SEO is a cost-effective marketing strategy. Unlike classic advertising methods, such as TV or print ads, SEO allows you to reach a highly targeted audience without breaking the bank.
By optimizing your website and producing quality content, you can attract natural traffic that is genuinely interested in what you offer.
Credibility and Trust
High search engine results pages can enhance your business's credibility and trustworthiness in the eyes of consumers. When people see your website at the top of search results, they are more likely to view your business as a reputable and authoritative source in your industry.
Increased client loyalty and improved conversion rates can result from this trust.
Competitive Edge
In the competitive landscape of small businesses, SEO can be a game-changer. If your competitors are investing in SEO and you are not, you risk falling behind.
Optimizing your website and staying current with SEO trends can gain a competitive edge and potentially outrank your competitors in search engine results.
Targeted Traffic
The capacity of SEO to send highly targeted traffic to your website is one of its main advantages. Your website will get people actively looking for what you offer when you optimize it for individual keywords associated with your goods or services.
This means the traffic you receive through SEO will more likely convert into customers or clients.
Long-Term Results
Unlike short-term marketing tactics that yield immediate results but fade quickly, SEO provides long-term benefits. Maintaining that position requires ongoing effort once you achieve high search engine rankings, but the results can endure for months or even years.
This long-term sustainability makes SEO an excellent investment for small businesses looking to build a lasting online presence.
SEO Will Help You Create a Better and User-Friendlier Website
SEO aims to help build better web pages that are user-friendly. Despite the title, the focus of search engine optimization is the users.
Once your clients feel satisfied, the results will appear on your website. Taking good online search optimization techniques will enhance the user experience.
Build Your Off-Page SEO
SEO is a possibility of the internet also. Search engines use a number of techniques to check your company information and determine how reliable your page is. How do I increase my online rankings?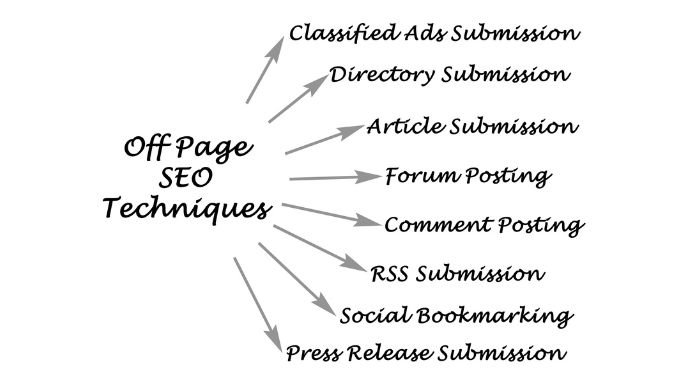 Your business name and address can be updated if needed for your website. Updates to your business listings may show search engine-based searchers that your page is trusted. Link building is one SEO method that increases ranking and organic traffic.
Increase Your Website Traffic
The key to gaining better visibility online in search engines is improving the ranking of a website. As a result, your traffic on your site will rise as almost half of all search results come from search engines.
It is estimated the first organic listing is earning a 7% click-through rate (this figure is below paid advertisements). SEO can help increase website traffic, especially for your targeted audience.
SEO Challenges for Small Businesses
While the benefits of SEO for small businesses are clear, there are challenges that entrepreneurs and small business owners must overcome to succeed in this competitive arena.
Limited Resources: Small businesses often need more resources in terms of budget and personnel. SEO requires consistent effort and expertise, which can be challenging to maintain with a small team and budget constraints.
However, cost-effective strategies and tools are available to help small businesses make the most of their SEO attempt.
Intense Competition: Depending on your industry, you may face intense competition in the SEO landscape. Established businesses with larger budgets and dedicated marketing teams may already dominate the search results.
Overcoming this competition requires a well-thought-out SEO strategy focusing on niche keywords and long-tail phrases.
Constant Algorithm Changes: The ranking of a website is affected by periodic algorithm updates made by search engines like Google.
Staying up-to-date with these changes and adjusting your SEO strategy accordingly can be challenging for small businesses. However, adapting and evolving to maintain or improve your search rankings is essential.
Time-Consuming Process: SEO is a process that takes time to fix. It takes time to see significant results, and small business owners must be patient and persistent.
Building a strong online presence through is an ongoing SEO strategy that requires consistent attention and adjustments.
Tips for Successful SEO in Small Businesses
Now that we've covered the importance of SEO and its challenges to small businesses let's explore some actionable tips to help you succeed in your SEO endeavors.
Identify Your Target Audience
Effective SEO starts with knowing your target demographic. Do extensive research to find the terms and phrases probable buyers use to find similar goods and services. This information will guide your efforts at content generation and optimization.
Optimize Your Website
Make sure that your website is both user-friendly and search engine optimized. This includes:
Mobile Optimization: A mobile-friendly website is important for SEO because mobile devices now account for most internet traffic.
Site Speed:

 A fast-loading website is essential for both user experience and search engine ranking.

User-Friendly Navigation:

 Make it easy for guests to find the information they need on your website.

High-Quality Content:

 Create valuable and engaging content that addresses the needs and claims of your target audience.
Create Quality Content
In terms of SEO, content reigns supreme. Create a content plan incorporating infographics, videos, blog posts, articles, and other media that appeal to your audience. Expand and refresh your material frequently to keep your website current.
Build Quality Backlinks
 Links pointing, or backlinks to your website from other websites, are important for SEO. Concentrate on collecting backlinks from trustworthy websites in your field.
Connections with influencers and other companies can help you acquire worthwhile backlinks.
Monitor and Analyze Your Results
Regularly monitor your website's performance using analytics tools like Google Analytics and Google Search Console.
Follow key metrics such as organic traffic, click-through, and conversion rates. Use this data to make informed decisions and continually improve your SEO strategy.
Conclusion
In the digital age, SEO is not a luxury but a necessity for small businesses. It is the key to increasing online visibility, attracting targeted traffic, and staying competitive.
While SEO may present challenges, with dedication, strategic planning, and a focus on delivering value to your audience, small businesses can unlock their growth potential and thrive online.
SEO will help your small business beat the competition Even if your stronger competitors are bigger players in your industry than you are, you can still beat them and attract more clients to visit your pages. SEO is a critical component of any small business online marketing strategy.
It's great that you elaborated on the benefits of SEO services for small businesses. I like the way this post explained that SEO services is important for small businesses as it help them provide a user-friendly website and bring in traffic.
FAQ
What Are The Benefits of SEO for Your Business?
Let's examine ten important advantages of SEO for your company and how you can use them. 1. It Increases Your Reputation Search engines frequently regard websites that rank highly on their results pages as being of high quality and reliability, which raises your company's reputation.
Is SEO a Long-Term strategy?
Long-term results: SEO is a long-term strategy that will continue to profit your business for years. Paid ads stop generating traffic once you stop paying, but SEO will continue to deliver results over time. With a proper strategy, it will be possible to capitalize on SEO.
Why is SEO Important for Local Businesses?
Benefit from local search engine optimization! Improve online visibility: Local SEO efforts like citing or linking increase your visibility on the internet.
This helps to make you more visible to new clients. Increased foot traffic at the store: More visibility in the local area will increase foot traffic at the store.
How to Make the Most of Your SEO Efforts?
To make the most of your SEO efforts, allocate some time to reviewing the content on higher-ranking sites within your niche and aim to write better content than theirs.
Then, share your content on your social platforms. It Supports Content Marketing.
Is SEO Worth It for Small Business?
SEO will increase your website's traffic. If your business needs more customers and your site is optimized to attract visitors, increasing site traffic will increase sales. 27 January 2023.
How Does SEO Impact The Buying Cycle?
SEO Impacts the Buying Cycle Research is becoming a critical element of SEO, and the importance of real-time research is growing and using SEO tactics to relay your messaging.